HIGHLAND TROJANS @ MUNSTER MUSTANGS

Ethan Litavecz – QB – Highland

Trojan QB Ethan Litavecz helped guide the Trojans to a victory in "The Battle of the Bridge" with his efforts with both his arm and his legs. In the win, Litavecz threw for 111 yards, while also picking up 122 yards and at TD on the ground!
ANDREAN 59ERS @ HOBART BRICKIES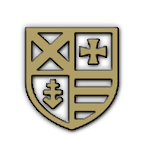 Joe Cimino – QB – Andrean

While 59er signal-caller Joe Cimino didn't throw for a ton of yards, passing for just 93 yards in the win over Hobart, he did have a knack for finding the end zone, throwing three touchdown passes and added 43 rushing yards!