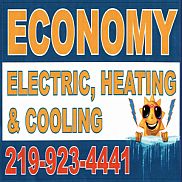 By Nathan Laird
/ 36 mins ago
ECONOMY ELECTRIC HEATING & COOLING GAME DAY FORECAST MLB Schedule for 8/20AMERICAN LEAGUEAngels at Rangers - 1:05Royals at Orioles -...
Read More
2019 SCHEDULE STRENGTH (BASED OFF 2018 RECORDS)
HARDEST SCHEDULE - GRIFFITH
EASIEST SCHEDULE - MORTON
ADVERTISE WITH REGION SPORTS!
If you run a business and want to be a part of the action, contact Chris Ramirez to get in the GAME NIGHT starting lineup. We have advertising partnerships for all budgets.
219-923-2169 or chris.ramirez@regionsports.com


"Business was slow so we started using Region Sports to get us some exposure and it's been working. We're way busier now than we were before they started promoting us."
NEWS & FEATURES BY SCHOOL - COMING SOON!