#10 Griffith Panthers
7-3; Last Week: Not Ranked

The Panthers enter the Top 10 for the first time this season, taking the spot of an Illiana Christian team that showed they're willing to put up eyebrow raising numbers like 38 runs against overmatched teams, but only low single digits against teams their own size. But this isn't about the Vikings, it's about the Panthers -a team that's deserving of this ranking, as they turned a delayed start to the season into a 7-3 run, with only one of those losses coming against a Region team. The Panthers can put up some runs, scoring 35 combined in their three games last week, as they gear up for the post-season, where they've won eight straight sectional titles.
#9 Washington Twp. Senators
8-4; Last Week: #9

The PCC's lone representative in the RSN Top 10 moves up a couple spots this week following wins over conference rivals South Central and Boone Grove. The Senators don't have time to rest on their laurels though as a tough week lies ahead, featuring games at Hanover Central, against Wheeler and then back to back road games against Kouts and Bremen.
#8 Hobart Brickies
12-5; Last Week: Not Ranked

The Brickies must have missed being in the rankings because after being voted out of last week's RSN Top 10, they responded in a big way, including a sweep over Highland (which included a no-hitter), followed by wins over Boone Grove and Chesterton. If Hobart has found the consistency that has eluded them all year, they will remain in the Top 10 for a long time. Easier said than done of course, with a two game set against Andrean to open the week.
#7 Highland Trojans
13-3; Last Week: #5

Dropping for the second straight week, Highland had a tough start to last week's games as they dropped back to back showdowns against Hobart. The Trojans were able to salvage the week with wins over Whiting, Illiana Christian and Morton, which kept them in the Top 10. Highland can't afford to drop both conference games against this week as they have a two game set against Munster beginning on Monday.
#6 Valparaiso Vikings
7-5-1; Last Week: #7

We knew the Valpo bats would come alive at some point, and they have in a big way, scoring a combined 41 runs in their last four games. The Vikings split with Crown Point last week in a tough series, but they move up a spot in the rankings thanks in part to that win over the 'Dogs coming in impressive 10-0 fashion. The season long road trip continues this week with games against Portage, Boone Grove and Lowell.
#5 Crown Point Bulldogs
11-5; Last Week: #7

Like most games last week, the Crown Point series against Valpo bounced all over the schedule thanks to the weather, so a split with fellow Top 10 team in the Vikings isn't a bad result. Crown Point also picked up a win over Lowell on Saturday to go 2-1 on the week, giving them some momentum heading into a busy week, as they have a series against Merrillville, followed by a night game against Munster and a double-header against Andrean.
#4 Lake Central Indians
11-6; Last Week: #4

The Indians, and their fans, may have left Munster in a state of shock Friday night with the way that rivalry game ended, but even with the loss, it was a successful week for LC as they swept their series against DAC foe LaPorte, which is huge in the tight conference race. The Indians have just two games this week, with a series against Michigan City – a good opportunity to get over Friday's loss and remain at the top of the Duneland.
#3 Munster Mustangs
12-4; Last Week: #4

Talk about a team that knows the value of playing on their home field. The Mustangs have played seven games at home this year, winning six of those, with their only loss being the forfeit to Andrean. Unfortunately, they wont play there in the post-season as Sectional #1 will be at Merrillville this year. With six home games remaining on the schedule, don't be surprised if the 'Stangs stay high in the rankings if they continue this trend.
#2 Andrean 59ers
14-3; Last Week: #2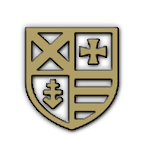 It's odd that a program with as much success historically as Andrean has had might be overlooked around the state, but that's the case with the 2021 Niners, as this team sits with a 14-3 mark entering the week, and yet isn't ranked in the coaches 4A top ten  poll. The Niners may have to wait until tournament time to show the rest of the state how good they are, but the rest of the Region is already aware.
#1 Hanover Central Wildcats
13-1-1; Last Week: #1

The Wildcat bats continued to stay hot last week as the scored a combined 41 runs in their only two games of the week, both wins over Whiting. They'll be favored in GSSC play early in the week with back to back games against Noll, but a couple Top 10 opponents are on the horizon with Washington Twp. coming to Cedar Lake on Wednesday and a trip to Hobart on Saturday.