#10 Hanover Central Wildcats
4-2/1-1; Last Week: #10

Boy did the 'Cats need that one, getting back on track with a 55-26 win over Boone Grove following the loss to Griffith. Hanover not only maintains their spot in the RSN rankings, but they avoided a second straight "L" heading into their regular season home finale, as they host Bowman this week. This would be a good week for the 'Cats to get their defense going. They've given up no fewer than 14 points in every game this season.
#9 Wheeler Bearcats
4-2/1-0; Last Week: #9

Taking advantage of playing at home the last few weeks, the Beacats have won three in a row, putting up 40 or more points in each of those victories. Now we'll see if that offensive surge will travel away from Union Twp. as Wheeler heads to Hammond to take on Bishop Noll. Our money says another big Bearcat point total.
#8 Michigan City Wolves
3-1/1-1; Last Week: #8

The Wolves didn't look like a team that hadn't played on a Friday night in a couple of weeks. It was quite the opposite actually, as they dominated every phase of the game in routing Lake Central 48-6. Was it just being well rested or did City figure things out during that fortnight away? We may find out Friday when they head to The Warpath to face off against Portage.
#7 Chesterton Trojans
3-3/3-1; Last Week: #7

The Chesterton defense played lights out in their unexpected Saturday night game against Portage in week six, shutting out the Indian offense. The offense was pretty electric as well, with quarterback Chris Mullen throwing for three touchdowns in the 20-0 win. With that kind of power on both sides of the ball, and a showdown against Merrillville looming later in the year, the Trojans could shock the Region and make a claim for a share of the DAC title. Ok, we're done with the electric puns, at least for now.
#6 KV Kougars
5-1/1-1; Last Week: #4

For the first time this season, KV hit a bump in the road. The Kougars couldn't hold on to their lead against rival Lowell, suffering their first loss of the season. KV needs to move past it and quick, because dwelling upon their first L could lead to bigger problems. The next two weeks feature contests against Hobart followed by Andrean. Thankfully for the Kougars, both games are down on the Farm at the all new Fred Jones Field.
#5 Lowell Red Devils
5-0/1-0; Last Week: #6

With a 21-point deficit, it looked like the Red Devils might have to surrender the Milk Can to rival KV, but just like the old days, Lowell proved their mettle with the comeback victory. With a handful of players still out, it was an impressive win for the Red Devils and they'll be favored in their next two before a week nine trip to Andrean, where the conference title could very well be on the line. RDP will need to come alive for that one.
#4 Hobart Brickies
3-2/0-1; Last Week: #3

The Brickies take a slight tumble after their home loss to Andrean last week. Thankfully for Hobart, that means the end of games against teams from Merrillville in 2020 as their only two losses have come to the Niners and the Merrillville Pirates. A hard hitting game is expected Friday night when Hobart goes down to the Farm to take on the Kougars. Both teams are looking to right the ship after losing in week six. If you can't make it to Fred Jones Field, be sure to watch it all on regionsports.com. 
#3 Valparaiso Vikings
3-0; Last Week: #2

We know the talent is there. We know the coaching is really good, but with a lack of action on Friday night having played just three games, none in consecutive weeks, it's hard to fairly judge this Valpo team. When they have hit the field, they've looked really good…we just wish we could see them more. For now, the Vikings are scheduled to be back in action week eight when they host Portage.
#2 Andrean 59ers
5-1/2-0; Last Week: #5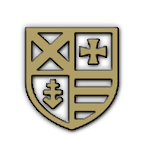 The biggest risers in this week's RSN Top 10, the Andrean 59ers move up three spots thanks to an impressive road win at Hobart. The Niners have shown they are loaded on both sides of the ball, and the scary thought for the rest of the Region is that a lot of that talent, especially on defense, are underclassmen, so they're still getting better. This is the top ranked 2A team in both the statewide media and statewide coaches polls. And they'd be #1 in the Region if it weren't for the school down the street…
#1 Merrillville Pirates
5-0; Last Week: #1

The Pirates had a highly anticipated game on the docket for week seven, as they were slated to host Valpo in a game that's became the latest Covid casualty on the local schedule, But give the Pirates credit – they not only sought to schedule a game, they added a showdown against state power Bishop Chatard down in the state capital. It won't have the same local appeal as a date with the Vikings, but here's a chance for Merrillville to show the entire state how good they are. Follow Region Sports this Friday for sideline supercut highlights!