#10 Crown Point Bulldogs
1-1; Last Week: NR

Did Crown Point discover the solution to the offensive issues that plagued them in their shutout loss to Lowell in Week #1? They very well could have with the legs of running back Matthew Walters. In the 31-0 Week #2 win over Highland, Walters toted the rock 29 times for 332 yards and four scores. He likely won't have that kind of performance against a stingy Merrillville defense, but the 'Dogs will try their best to play keep-away by using the running game.
#9 Lowell Red Devils
2-0; Last Week: #10

The Red Devils got revenge for last year's loss to Portage thanks in large part to workhorse back Joseph Heuer, who ran for 222 yards on just 31 carries to go along with five touchdowns. The Inferno should be fired up again this Friday as Lowell faces Wheeler for the first time in program history.
#8 Calumet Warriors
0-0; Last Week: #5

Calumet's season isn't officially canceled, but that doesn't mean the Warriors are going to take the field any time soon. Still, with the talent that's on this roster, Calumet is deserving of a spot in the rankings until the plug is pulled officially.
#7 Hanover Central Wildcats
1-1; Last Week: #7

Through two weeks of the season, its clear that the Wildcats can put up some points, scoring 40 against Portage in a tough week one loss and 49 last week over Munster, and they could have scored more in that one. The real test comes this week as Culver Academies comes to Cedar Lake. The 'Cats were held to just two points in last year's matchup, we'll see if the offense can break out this year.
#6 Andrean 59ers
1-1; Last Week: #6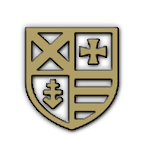 There's good news for the Niners in Week #3. First, they finally get to play a home game at "The Holy Lands". Second, they aren't going up against a 6A team after facing Merrillville and Lake Central in the first two weeks. The bad news is that it is 4A powerhouse New Prairie coming to town, riding a two game winning streak under new coach Casey McKim.
#5 KV Kougars
2-0; Last Week: #8

The Kougars are off to their first 2-0 start since 2015 and the 73 points they scored in the first two weeks are also the best since that same year. Hopefully the season continues trend upwards, unlike that '15 season where they finished 4-6. We don't think it will and that's why we rewarded KV with their highest ever spot in the RSN rankings.
#4 Michigan City Wolves
2-0; Last Week: #9

A semi-state appearance in 2017. Another one in 2018. A 4-6 season in 2019. Now a dominating 2-0 start in 2020. Which season looks like the aberration? By all accounts the Wolves are back after a tough campaign last year and they are playing with a chip on their shoulder. Valpo awaits in the home opener in Week #4, but they can't overlook Chesterton this week.
#3 Hobart Brickies
1-1; Last Week: #2

Minus a few plays, the Brickie defense went toe-to-toe with the (spoiler alert) top team in the Region, but came up short against Merrillville in Week #2. Still, there's a lot to be impressed by when it comes to Hobart, especially on the defensive side of the ball. The offense is a bit of a work in progress, but with a defense this good, they can afford to go through some growing pains.
#2 Valparaiso Vikings
1-0; Last Week: #3

Valpo didn't even have to hit the field, yet they still rose a spot in the rankings. The unintended bye week can't be a favorite of many coaches, but it may serve Gang Green some good as they're dealing with some pretty key injuries. With some time to rest and prepare, Valpo should be fresh as 0-2 LaPorte invades Viking Field on Friday.
#1 Merrillville Pirates
2-0; Last Week: #1

Smothering defense? Check. Big play ability on offense? Check. Strong running game that can wear down opponents and wind down the clock? Check. Through two weeks of the season, Merrillville seems to have nearly all the pieces for a successful run in 2020. Week #3 will be interesting to watch as the Pirates host Crown Point. No matter the talent disparity, these games are always closer than one would expect. Will Merrillville be able to put CP away early or will it go down to the wire, just like both of last year's matchups?