#10 Washington Twp. Senators
6-4; Last Week: Not Ranked

Out goes one PCC team (Kouts) and in comes another, as the Senators make their RSN Baseball Top 10 debut. WT earned their spot in the rankings with wins over Culver Academies and Morgan Twp. along with a double-header split with 3A John Glenn. The Senators scored double digit runs in each of those victories, so the offensive firepower is there. With games against South Central, Hebron and Boone Grove on tap for this week, they could establish themselves as the team to beat in the PCC. 
#9 Illiana Christian Vikings
7-1; Last Week: #10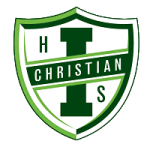 Not a bad week at all for the Vikings, who went 3-0 and outscored their opponents (South Newton, LaCrosse and Lowell) by a combined 39-2 score. After a home game against Bowman Monday, Illiana hits the road for games at Bishop Noll on Thursday, Highland on Friday and a double header at Portage on Saturday.
#8 Valparaiso Vikings
6-4-1; Last Week: Not Ranked

The Vikings enter the Top 10 for the first time this season after finding their offensive power. They split a series against Lake Central, with the loss being a 6-5 defeat in extra innings, but the win was impressive – an 8-0 one hit shutout. The Vikings weren't done with that eight spot as on Friday, they scored 18 runs in an eight inning win over Hobart. If Valpo can keep some of this offensive pop going, they'll be a factor in the DAC race.
#7 Crown Point Bulldogs
9-4; Last Week: #7

A split with the Slicers last week keeps Crown Point at #7 for the second straight week. With back to back showdowns against Valpo along with a game against Lowell on the docket for Tuesday, Wednesday and Thursday, there's a good chance CP won't be in the seven spot again next week. If that's moving up, down or out – that all depends on the scoreboard.
#6 LaPorte Slicers
11-2; Last Week: #8

Walk off hits were the theme for LaPorte last week, although it didn't always go their way. Starting with the good, the Slicers defeated DAC rival Crown Point with a walk-off in the bottom of the 12th inning for a 3-2 win. The next night, they weren't so fortunate as CP put up two runs in the bottom of the seventh to hand the Slicers a 5-4 loss. Splitting a pair with a fellow Top 10 team not only didn't hurt the Slicers too much, it actually moved them up a couple spots thanks to other teams' losses.
#5 Highland Trojans
10-1; Last Week: #3

The Trojans finally had to put one in the L column, dropping a road game at red hot Hanover Central last week. There's definitely no shame in that, and the Trojans didn't let the loss get to the them, as they turned around and routed Hammond High the next night. Highland has a busy week with five games, including a pair against Hobart starting Monday at the SteelYard (watch live on the Region Sports Network!), along with dates against Whiting, Illiana Christian, and Morton.
#4 Lake Central Indians
9-5; Last Week: #1

What a difference a week makes. The Indians split their series against Valpo, winning an extra innings showdown on Wednesday before being one hit on Thursday. Then they split a double-header against Penn, surrendering a combined 26 runs between the two games. They're the highest ranked DAC team in the RSN Top 10, but how long will that last with a pair of games against LaPorte this week?
#3 Munster Mustangs
9-4; Last Week: #5

The Mustangs are one of the biggest risers in the poll this week after an impressive sweep of previously ranked Hobart along with a win over sectional rival Morton. We mentioned last week that this team will move up the rankings once they establish some consistency and with five straight wins, that's exactly what they've done. This week brings a two game series against KV followed by a Friday night matchup against LC under the lights.
#2 Andrean 59ers
10-2; Last Week: #2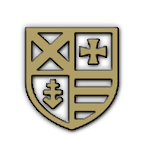 After a rocky week that saw a loss to Hanover and a reversed loss to Munster, the Niners got back on track last week with a pair of wins over Kankakee Valley to maintain their #2 spot in the rankings. Andrean will gas up the bus this week as four of their five games are away from 5959 Broadway, including Monday's trip to Lowell and a weekend that will see them head to Penn, followed by a pair of games at Mishawaka Marian.
#1 Hanover Central Wildcats
11-1-1; Last Week: #4

Another week, another handful of offensive outbursts for the 'Cats, with 45 runs scored in their three games last week, including an eight spot against previously undefeated Highland. Hanover finds itself with an unblemished 6-0 mark in the GSSC and that record will be tested with a home and home series against Whiting on Monday and Tuesday before a non-conference showdown against KV on Wednesday.