#10 Griffith Panthers
5-1/3-0; Last Week: NR

It's been a couple of years since the Panthers have been part of the RSN Top 10, but the drought is over. This Griffith team has a knack for coming up with a big play – be it a long touchdown run, a kick return or defensive turnover, big plays have propelled the Panthers to the top of the GSSC South standings. They can put their final stamp on the division Friday at home against Wheeler and then continue their momentum heading into the tournament, where they'll face rival Highland in the opener.
#9 KV Kougars
6-2/2-2; Last Week: #7

To say its been a rough last 10 quarters for KV would be an understatement. Ever since holding a 21-0 lead over Lowell at halftime in their week seven meeting, the Kougars have been outscored by a 104-24 margin. Granted, those opponents have included the Red Devils, the Brickies and the 59ers – the elite of the NCC, but it looked like KV was going to be right there with them this year, and that clearly isn't the case.
#8 Michigan City Wolves
4-2/2-2; Last Week: #6

That wasn't the way City wanted to end the regular season, but unless they pick up a game this week to make up for Crown Point canceling (which they haven't as of this publishing), the Wolves will head into the post-season coming off of a 14-13 overtime loss to rival LaPorte. We guess the bright side would be that City now has three weeks to prep for opening round opponent Valpo, but going into it after a game like that has to be rough.
#7 Lowell Red Devils
2-5/2-1; Last Week: #10

Still undefeated on the field, but not in the standings, Lowell took care of business last week against Munster as they should have, and rise up the rankings thanks to losses by a few teams ranked ahead of them. The Red Devils haven't been tested too often this year, with only one game (against KV) finishing up as a one possession game. That'll change this week when they head to Andrean, where they can spoil the Niners's sole claim to the NCC title.
#6 Hanover Central Wildcats
6-2/2-1; Last Week: #9

This team was hanging on to their spot in the rankings by a thin thread just a few weeks ago after an ugly loss at Griffith. All they've done in the three games since is put up a combined 176 points, confirming that they're one of the most dangerous offenses in the Region – maybe the most dangerous. The 'Cats make the long trip out to South Central this week before another long bus ride to open the post-season, where they'll head to Twin Lakes – the site of their opening round exit a season ago. Revenge has to already be on their minds.
#5 Chesterton Trojans
4-3/4-1; Last Week: #5

The Trojans stay right where they were in the rankings after the unexpected bye week caused by Crown Point having to cancel their week eight matchup. While coaches assuredly hate having the week off, it could be a good thing to be rested for this week as the Merrillville Pirates come to town. Chesterton's played pretty well since their week two loss, with their only defeat being a narrow loss to Valpo. We'll see if they can hang with the top team in the DAC.
#4 Hobart Brickies
5-2/2-1; Last Week: #4

The old saying goes that there are only two certain things in life – death and taxes. We may need to add Hobart defeating Highland in football on the list as the Brickies have still never lost to the Trojans, routing them 44-6 in week eight. All in all it was a good week for Hobart, as they got the win, got a favorable draw in the sectional and now head to Munster to close out the regular season.
#3 Valparaiso Vikings
4-0/3-0; Last Week: #3

Valpo was back in action after a two week layoff, and they didn't show any signs of rust in the 41-7 drubbing of Portage. With a dominant offensive line, a great running game and a smothering defense, the Vikings are basically built for the post-season. Oh yeah, and after playing only five regular season games (assuming they play this week), they'll be fresh too. A return to Indy may be in order.
#2 Andrean 59ers
7-1/4-0; Last Week: #2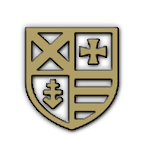 Speaking of teams with a good chance at playing on Thanksgiving weekend, Andrean continues to roll over the competition after defeating KV 35-7 on the road last week. Outside of the opening week loss to Merrillville, no team has come within 11 points of the Niners and only Hobart has scored more than 14 points against them. Andrean can win the NCC title outright by beating Lowell at the Holy Lands to close out the regular season.
#1 Merrillville Pirates
6-1/4-0; Last Week: #1

After playing three in a row away from Demaree, it had to feel good for the Pirates to play in front of their fans for the first time in over a month. It also had to feel good to get back in the "W" column, routing Lake Central 35-7. Hopefully Merrillville enjoyed the home game, because they head back on the road this week, making the trip to Chesterton to take on fellow Top 10 team Chesterton.