#10 Lowell Red Devils
1-5/1-1; Last Week: #5

The Red Devils plummeted down the state coaches rankings after they had to forfeit their first five games of the season for using an ineligible player and the RSN rankings are no different. Lowell is still undefeated on the scoreboard when the final whistle blows however, which allows them to barely cling to their spot in the Top 10. A conference title is likely out of the picture now, so this is a team that may already be looking ahead a couple of weeks to the post-season.
#9 Hanover Central Wildcats
5-2/1-1; Last Week: #10

To say the Wildcat offense was on fire in last week's 72-22 win over Bowman would be an understatement. The 'Cats ran just 28 total plays and held the ball for 14:19….and scored 10 touchdowns, seven of those by Adam Graham. The scoring output was a school record and once again put them atop the Region list of highest scoring teams. It's good to be going into the late season with that kind of momentum on both sides of the ball, especially with a trip to Wheeler on tap for this Friday night. Speaking of the Bearcats…
#8 Wheeler Bearcats
6-1/1-0; Last Week: #9

Not only have the Bearcats won four in a row, they've done it in dominating style as their average margin of victory over the last month has been 32.25 points per game. That's not just winning – that's controlling every aspect of the game. The schedule gets choppy in the final two weeks of the regular season as the Bearcats host Hanover Central this week and then travel to Griffith in the regular season finale. Not to jinx the Bearcats, but we wouldn't be surprised if they won both.
#7 KV Kougars
6-1/2-1; Last Week: #6

Through five weeks, the Kougars looked like one of the Region's elite, dominating the competition on their way to a 5-0 record. Since then, the Kougars have dropped games against Lowell (now a victory after a Lowell forfeit) and then were routed by Hobart. KV's search to re-establish themselves doesn't get any easier this week when they host the Andrean 59ers on Friday. Not the easiest team to turn things around against.
#6 Michigan City Wolves
4-1/2-1; Last Week: #8

The City defense has been outstanding since the team returned from their two week absence, surrendering just a total of 13 points in their last two games, both victories for the Wolves. With two winnable games, at home, to close the season, City has to be considered a dark horse for the Class 5A Sectional #9 title. But first things first – they have to get past county rivals LaPorte on Friday night.
#5 Chesterton Trojans
4-3/4-1; Last Week: #7

That 0-2 start for Chesterton seems like so long ago now that the team has won four of their last five and find themselves not too far out of the DAC race. What's been leading the way for the Trojans? Look to the defensive side of the ball where they have shutouts in consecutive weeks, something that a Chesterton team hasn't done since 2010. The Trojans hit the road Friday to take on Crown Point before hosting Merrillville in week nine with a possible shot at a share of the DAC crown.
#4 Hobart Brickies
4-2/1-1; Last Week: #4

Boy did the Brickies need that one. Coming off a tough loss to Andrean, Hobart was looking to get back on track, and needless to say, they did just that in their 41-17 victory down on the Farm against KV. The Brickies can keep that momentum going when Highland invades the Brickyard this Friday night. Hobart has never lost to Highland, and when we say never – we mean never. As in this will be their 23rd meeting and the Brickies are 22-0 against the Trojans.
#3 Valparaiso Vikings
3-0; Last Week: #3

A couple of weeks ago, we wrote about how the Vikings were going to play consecutive games for the first time all season….and then their week six game got canceled. So we're not going to count our chickens before they hatch this week and we'll just state that it would be nice to see Valpo take the field against Portage this week after two weeks away. This is still one of the best teams in the Region and in the state when it comes to 5A, but will playing in only three games out of a possible seven set them back at all?
#2 Andrean 59ers
6-1/3-0; Last Week: #2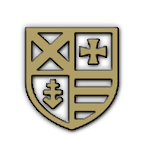 The Niners appeared to come out of their week seven game against Munster healthy and with the ability to get several reserves some playing time, which is exactly what a team wants in a game where they are heavily favored. Will that be the case once again this week as Andrean travels down to the Farm to battle a Kougars team that's trying to salvage their season? With the way the Niners are playing, anything is possible.
#1 Merrillville Pirates
5-1/3-0; Last Week: #1

That obviously wasn't the statewide statement Merrillville was looking to make last week, falling to Bishop Chatard 45-28. The Pirates defense hadn't given up more than 19 points in a game this year prior to last week, so that shows us the level of opponent they were facing. Time to right the ship this week as they host Lake Central – expect to see big points early from the Purple Gang.