#10 Lowell Red Devils
1-0; Last Week: #10

It wasn't pretty, but we didn't ask them for style points, we just said and you stay in. Win they did, so in they are. Can they do it again, this time with the 1-0 Portage Indians invading the Inferno? Portage routed Lowell 35-9 a year ago for their only win of the season. 
#9 Michigan City Wolves
1-0; Last Week: Not Ranked

Last week we flipped a LaPorte County coin and it came up Slicers. This time, it came up Wolves. City rolled in the opener, but Warsaw ain't Riley, so this week won't be as easy – but it should be more interesting. 
#8 KV Kougars
1-0; Last Week: Not Ranked

We know the Kougars with a K are going to be good this year. Just how good remains to be seen, but we saw enough in the opener to move them into the rankings. The history books will need some checking, but it's possible the Kougars are in uncharted Top 10 territory.
#7 Hanover Central Wildcats
0-1; Last Week: #8

Give the Wildcats credit. They went on the road to take on Portage, one of the largest schools in the state, and only fell by two points in a nail biter. A difference in depth won't be an issue this week as the 'Cats host Munster in Week #2.
#6 Andrean 59ers
0-1; Last Week: #7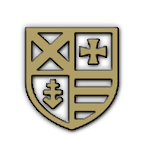 Yes, Andrean moves up a spot despite losing by 27 points in Week #1, but don't put too much stock into the final result of "The Battle of Broadway" as the Niners were not only facing a much larger school, they were taking on a school you'll see much later in this Top 10. Now if we see a repeat performance this week as Andrean heads to Lake Central…then they might find themselves outside the rankings.
#5 Calumet Warriors
0-0; Last Week: #5

Another Friday night is about to be vaporized, and with it the Warriors lose another opportunity to prove their manhood – or at least how good of a football team they are. If things stay the same, it won't be long before we start talking about how good they could have been…and a lot of the people affected aren't sure why. What a shame!
#4 Chesterton Trojans
0-1; Last Week: #4

Week #2 seemed like it would be cursed for Chesterton as their original game against St. Rita (IL) got canceled and then their second game was wiped off the board when Gavit got shut down for the season. Thankfully the Trojans found an opponent for this week as they travel to take on Pioneer – a 2A powerhouse.
#3 Valparaiso Vikings
1-0; Last Week: #1

The good news is a last second field goal saved the day. The bad news is the Vikings lost their starting quarterback early in the win at Penn. This week's game with Griffith has been cancelled, so Gang Green gets some time to sort things out. 
#2 Hobart Brickies
1-0; Last Week: #3

The Brickies 24-10 win over Chesterton may have been the most impressive victory on opening night – on the road against a highly ranked Duneland school – and they didn't even play that well. But then, who did? This week we get some old school football: Merrillville @ Hobart. Class 6A #6 and 4A #1 Hobart. Big time stuff in this part of the state. Watch it all exclusively on Region Sports Nation and regionsports.com.
#1 Merrillville Pirates
1-0; Last Week: #2

With several new pieces to fit into the lineup and not a ton of time to gel, it would've been understandable if the Pirates didn't look like a cohesive unit in the game against Andrean…but they looked better than some even expected, dominating the Battle of Broadway 40-13. Merrillville moves up the RSN rankings thanks to the win and they'll have a chance to impress state pollsters as they head to The Brickyard on Friday night.