Pleasant View Dairy Peak Performers from Week #7
OFFENSE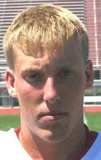 Russell Chick, Crown Point – The senior workhorse carried the load for the Bulldogs in their win over LaPorte. On the night, Chick rushed for 291 yards and three touchdowns.
Mario Ramirez, Clark – The Pioneer pass catcher racked up 205 receiving yards, scored two TDs and just missed a third. The Flying Mario brother also contributed a long return on special teams and a fourth quarter interception return for a touchdown.
Chris Martinez, Clark – The Pioneers leading rusher ran for 139 yards and scored three touchdowns in the win rout over Gavit. Did we mention he also had three 2-point conversions?
Justin Faught, Morton – The Governors best defensive player finally got the chance to shine on offense and made the most of his opportunity rushing for a career best 189 yards on the ground and four touchdowns.
Juan Torres, Whiting – The little engine that could did all that he could against Calumet, running for 158 yards and five touchdowns.
Roosevelt Williams, Merrillville – The senior stud posted 214 yards on the ground and two touchdowns as the Pirates whipped the Vikings 55-13.
Cedric Ridle, Roosevelt – The number one target of QB Harrison Yancey, the fleet footed wide out posted big numbers – 245 yards and three touchdowns receiving – albeit in a blow out loss.
DEFENSE
Louis Willis, Hammond – The Wildcats QB , who sees plenty of action in the defensive secondary, was credited with 19 solo tackles in the loss to Lowell.
Demario Richardson, Merrillville – Had a career night in the Bucs big win over Valpo with three interceptions, one of which he returned for a touchdown.